The world is moving towards sustainability; one of the primary protein sources, such as seafood, can increase market share, open up new options, increase collaboration, and achieve transparency and traceability for social and environmental sustainability.
In 2021, the North American frozen seafood market valued at approximately US$ 15.2 billion. The seafood products are frozen to minimize microorganism growth, retain flavor and nutritional content, and extend shelf life. Seafood products are a high source of proteins, fatty acids, and micronutrients essential for health, and they are now preferable over canned and raw seafood products throughout the region.
Reason for increasing demands of
seafood
Increasing consumer awareness of the health advantages of seafood for the eyes and heart, along with lifestyle changes, the ready-to-eat and ready-to-cook items are gaining popularity among working people. The rising demand for frozen seafood as a thickening agent in various food-processing applications has expanded the market.
These days, the demand is high for frozen seafood in both developed and developing nations. It is more important than ever to address quality concerns and trackable data to ensure the long-term sustainability of the seafood supply chain.
Challenges of the Seafood Supply
chain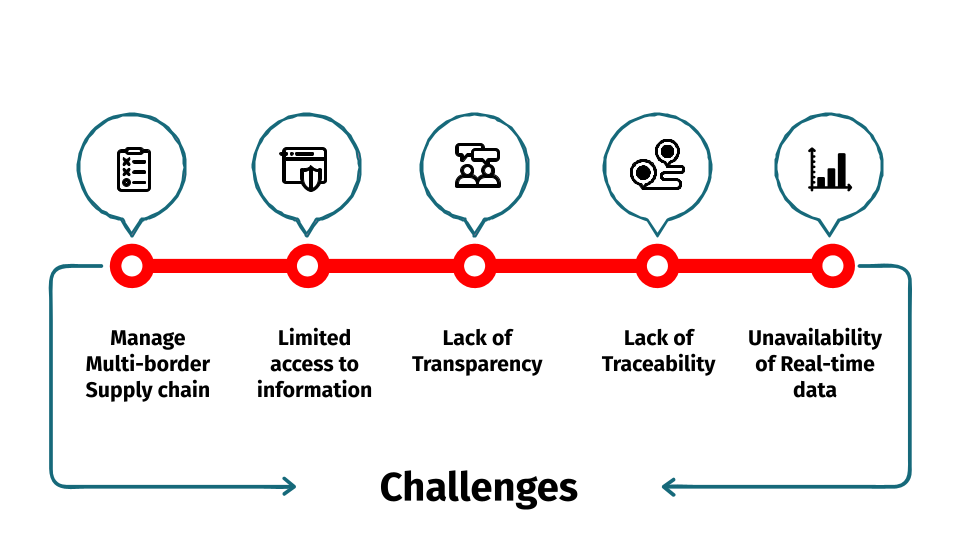 Manage Multi-border supply-chain, including food safety and hygiene
Limited access to information for all stakeholders, including consumers
Lack of transparency on social and environmental sustainability
Lack of traceability of the seafood products
Real-time data is unavailable to generate actionable insights
How does the Blockchain solve the
seafood supply chain challenges?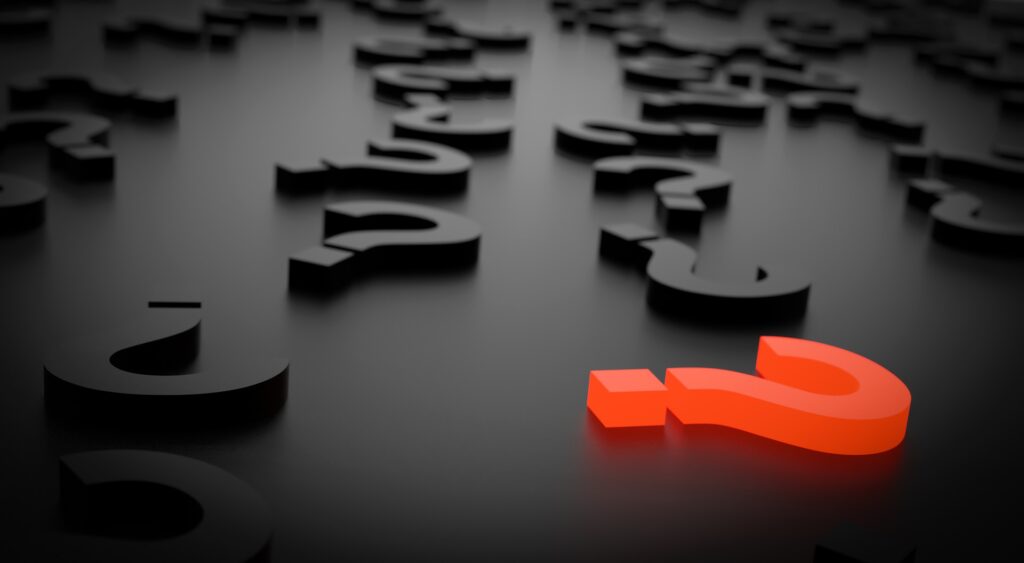 Seafood is a globally traded item because a fish caught in one corner of the world may pass directly and travel through various processing and packaging stages before arriving at its final destination. Different supply chain participants keep the essential information in silos; it is nearly hard to trace a seafood product from its source to its final destination. As a result, the seafood supply chain typically becomes complicated and unreliable.
The seafood supply chain ecosystem is complex, and certain entities can access and exploit such supply networks without being accountable to accepted legal and ethical standards.
Many reports have highlighted Illegal, Unreported, and Unregulated (IUU) activities, including human rights abuses, overfishing, and fraud in the global seafood industry. For decades, the seafood supply chain has tried to find ways to improve traceability. The term traceability was somewhat misleading; it is simply a record-keeping system meant to track the movement of a product over the supply chain.
The supply chain participants and consumers seek to purchase from the supply chain they can trust.
A decentralized database system
A range of private companies claims to provide comprehensive supply chain traceability. However, their systems or services rely on a centralized system and trust the governing authority to supply verified data.
On the other hand, Blockchain offers a decentralized database that might be used as proof and better resource management. It has cut transaction-processing time in half, promoting a reliable and trustworthy connection between food producers, merchants, certifying authorities, governments, and consumers.
Complete Transparency 
Blockchain provides transparency and traceability to eliminate illegal or unethical seafood from the supply chain efficiently. Based on verifiable data, it would empower seafood buyers and consumers to make well-informed profit-making choices. It would also empower regulatory authorities to identify and address potential risks.
Traceability Monitoring And Data Acquisition
Traceability is critical as seafood products move throughout national and international supply chains from harvesting through transshipment, landing, and processing to the end market. Each segment of the state necessitates the presence of generic control systems. It often forms the foundation for traceability monitoring and data acquisition, allowing participants and consumers to trust.
Blockchain is now commercially accessible to track extremely critical chain of custody, documentation, production cycles of seafood, and analysis considering states like flag, coastal, port, processing, and end-market into account.
Conclusion
The seafood supply chain needs to address traceability issues as well as market concerns about illegal and unethically produced seafood commodities. Blockchain technology can address these challenges and undoubtedly transform the face of the seafood supply chain. Blockchain transactional efficiencies provided to corporate participants should be enough to convince them to join/participate. The market demands are high, and the expected level of trust, transparency, and traceability could be achievable by Blockchain. The companies adopting Blockchain who understand the benefits and those who are slower to adopt will find themselves struggling in the market.
Namrata Anand, Technical Content Writer at Paramount Software Solutions & farmtoplate.io