Transparency Is More Than A Buzzword.
Transparency is more crucial than ever in supply chains, and we all must be prepared for the future. Industry 4.0 technology can help with product transparency and speed up critical supply chain operations. The term Industry 4.0 refers to the revolution of the industry through the smart networking of tools and machines using information and communication technologies.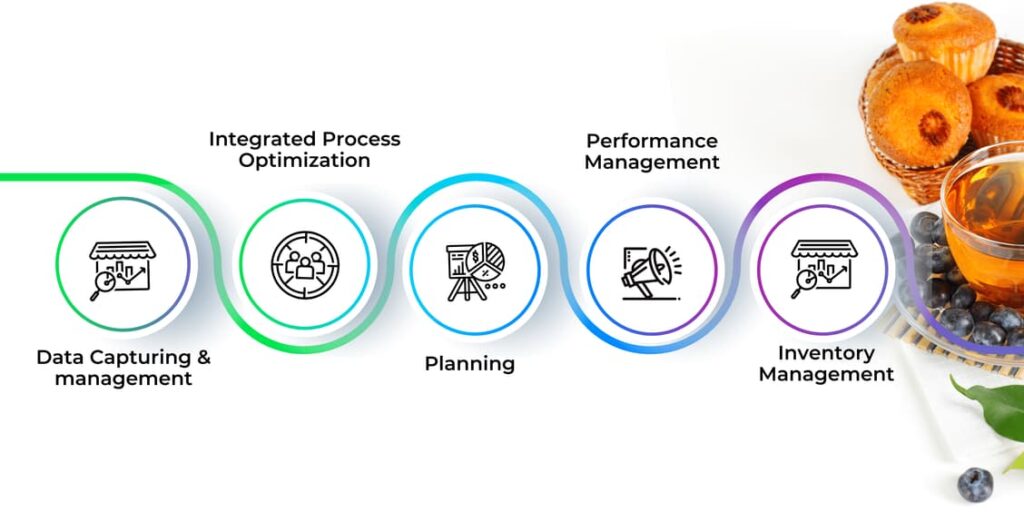 Inventory management is the most important activity for suppliers. Instead of relabeling each product as it arrives, businesses may scan a smart label to confirm its identification and stage in the product life cycle. With that level of confidence, the supply chain can perform much better.
Smart or intelligent labels are an umbrella term for any labeling or transcription that uses technology to provide capability and data beyond the scope of a regular barcode. It comprises data-embedded barcodes, RFID, and QR codes, including several potential approaches that use modern technology, such as upgrading a single-dimensional barcode into a data-rich repository for suppliers, packagers, logistics workers, and marketers.
---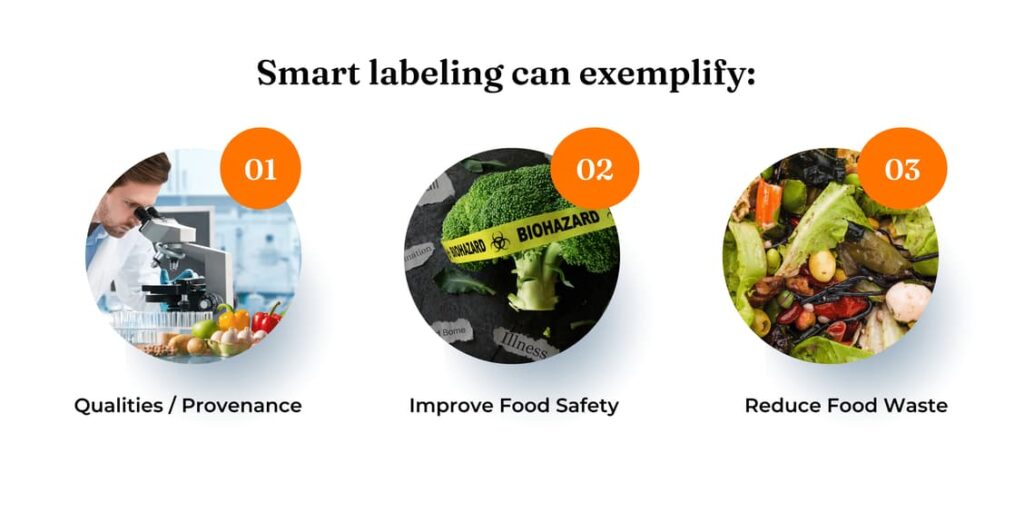 Industry 4.0 smart label is like a fingerprint that is digitally distinct and offers the framework for digital twin transmission. The digital twin is a revolutionary file format that, unlike current file formats, cannot be duplicated. Accepting the digital twin is the preliminary validation necessary to finish product verification.
Traditional labels, which can be mass-produced, smart labels in Industry 4.0 are authenticated on the blockchain.
The blockchain is a decentralized information recording technology. There is no single point of failure even though it is decentralized. It is also immutable, meaning that data stored on the system can never be modified—no more speculation since the blockchain can trace and authenticate a product's origin or ownership. It ensures the credibility of the food, improving customer trust.
If there is not enough space on your label to tell the entire story, Smart label technology may be the answer!
---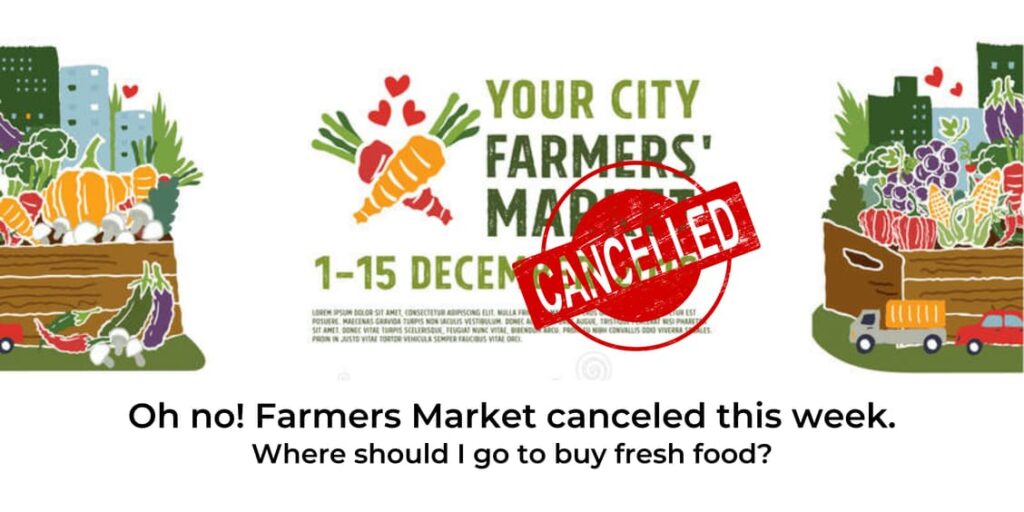 Farmers' markets provide consumers with an exceptional buying experience as they develop a relationship with growers, find out where their food is sourced from, and learn what quality of products they are consuming.
One problem is that not everyone has access to farmers' markets. Even if you are lucky enough to live in a city that hosts a regular farmers' market, the chances are that they are only open on select weekends or one day each month.
Farm to Plate allows the consumer to interact with the grower, learning more about the product, where it started, and where it was purchased. Meanwhile, after buying a piece of produce or bag of coffee, a consumer can leave a gratuity or a "tip" for the grower, as they might at a farmers' market.
---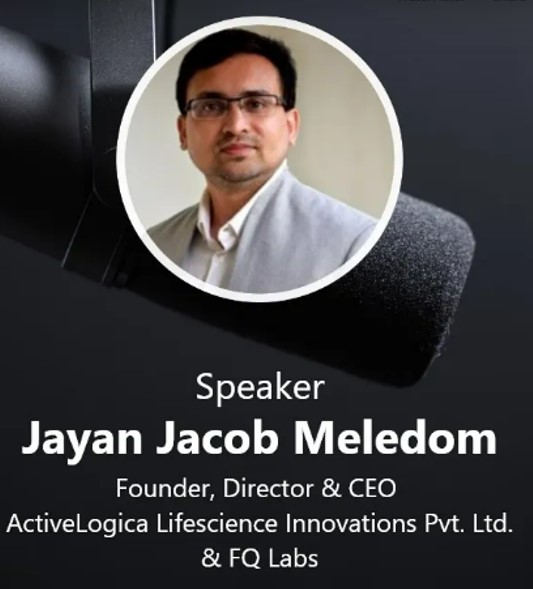 Food is a SENSITIVE commodity!
Here, Jayan Jacob Meledom, Founder, Director & Chief Executive Officer, ActiveLogica Lifescience Innovations Private Limited & FQ Labs, discussed the benefits, challenges, and opportunities traceability provides.
He also discussed how, through research and development, they are assuring food quality, which can undoubtedly benefit consumers.
---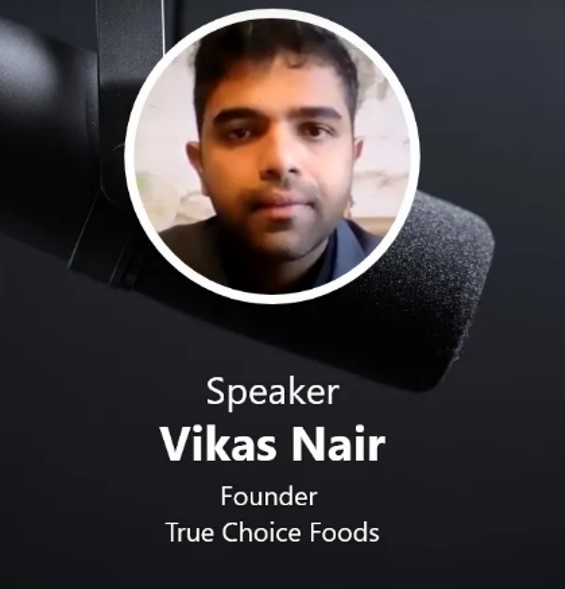 Trying to make a protein shake, but they keep coming out as margaritas.
Here, Vikas Nair, Co-founder and Business Development Manager of True Choice Foods, Inc, discussed how they are creating a line of innovative products with nutrition at the forefront.
He also discussed the necessity of sustainability in human diets and how larger protein levels might be included. He discussed global safety initiative schemes that verify food quality and product safety, which benefit consumers.
---